This week's theme is Love!
Two years ago, my friend, Charity, took pictures of me and my little girl throughout the course of a weekend. We went to a LOVE statue in Scottsdale, Arizona and took several pictures. She later sent me an album of the photos she took. The last one was a neat collage she made. She got the entire statue and cut it into squares and then placed two cutouts from pictures of me and my little miss. They were taken right after I colored my hair dark brown. Wow, is it dark. LOL!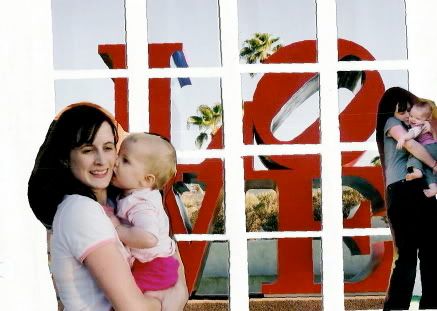 Oh, and here we are in the statue.