Well, we had a bit of a busy Saturday. I finally decided to take the time to put up the tree. The little miss was sooo excited. Last year, she wasn't quite old enough to get into everything Christmas. This year, she has been thrilled. She was dancing around singing, "Christmas Tree". And she couldn't wait to help daddy string the lights and mommy put on the ornaments. She also knows that we are flying to Arizona for Christmas and every day she asks if today we are going on an airplane.

Here she is decorating the tree and wearing the tree skirt as a cape.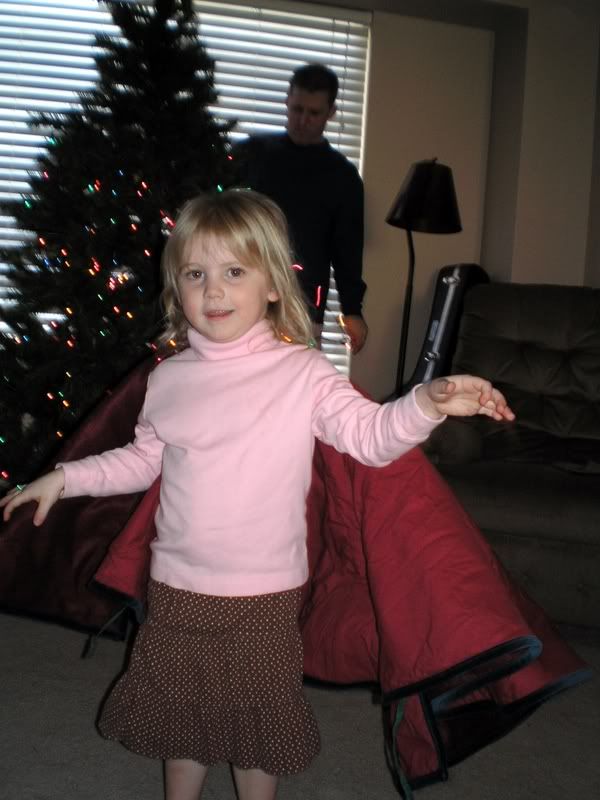 Also I wanted to throw in a picture from a couple of nights ago when she was tickling daddy.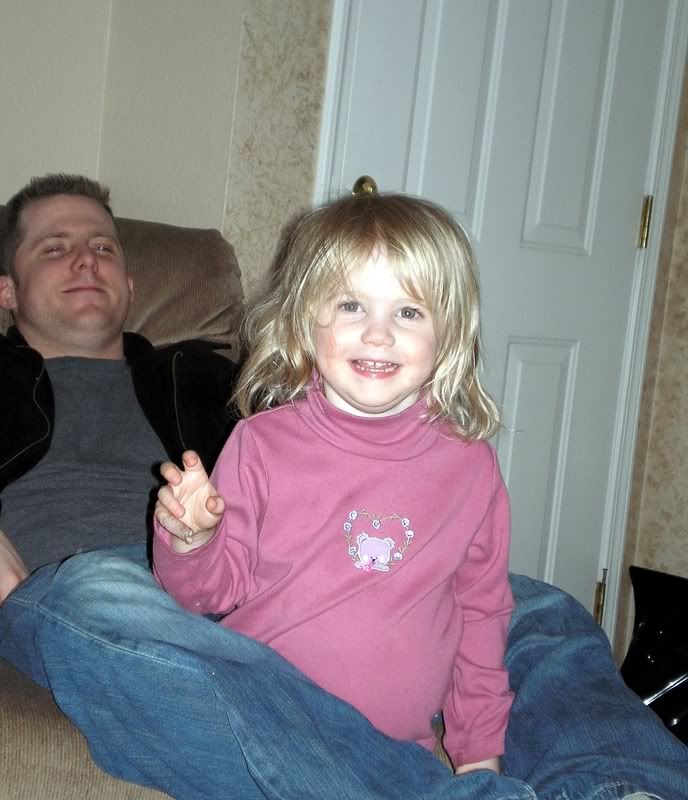 The Mister has been keeping us busy too. His eczema really flared up a couple of weeks ago and I haven't been able to get much control over it. His poor face looks just awful. All of the products that seemed to help Audrey when she had it as an infant aren't helping the little mister. So, yesterday after doing some research, I headed to Wild Oats for calandula lotion and vitamin E oil. I also found another baby lotion made specifically for dry and sensitive skin. He's been slathered and slathered all day and night and although he is still very red. He looks much better than he did just last night.
Here he is this morning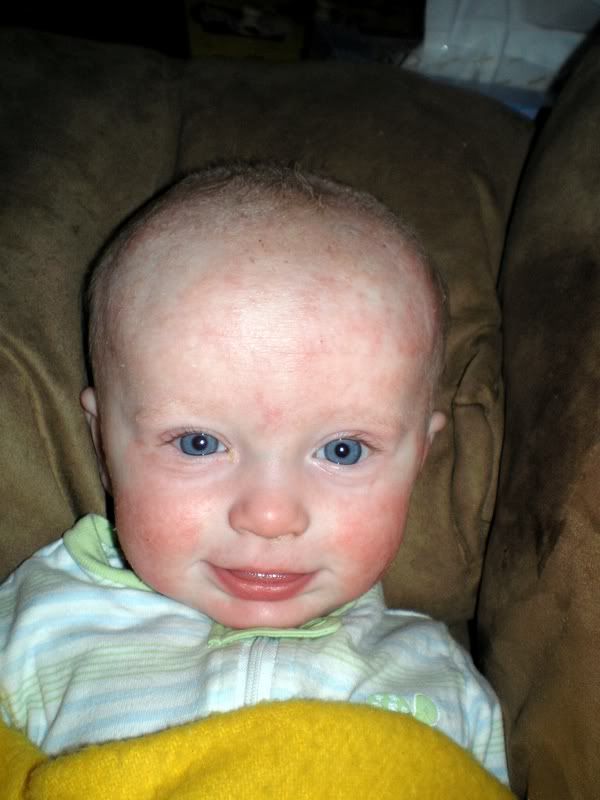 I'll keep you posted on how his face does.
Can I tell you, I love Wild Oats. It's just a couple minutes away from our house too. I just love going in there. And I love their food. I got Steve and myself sandwiches from there for lunch yesterday and it was mighty yummy. I also sampled and bought a yummy all natural orange passion fruit mango Italian soda. It was simply divine. Oh, how I wish I could afford to shop there all of the time. *Sigh* I do love that place.
Anyway, I am now off to get all of us ready for church. Then we will have lunch, clean the messy house and shop for groceries. Then, while The Miss naps, I need to fix the ornaments on the tree. They are all on the bottom with about three on each branch. I hadn't fixed it yet since Audrey hung it all up. Maybe if I do it while she naps, she won't notice.