Thank You G.G. for the pretty shirt and princess fruit snacks that you sent in my princess package.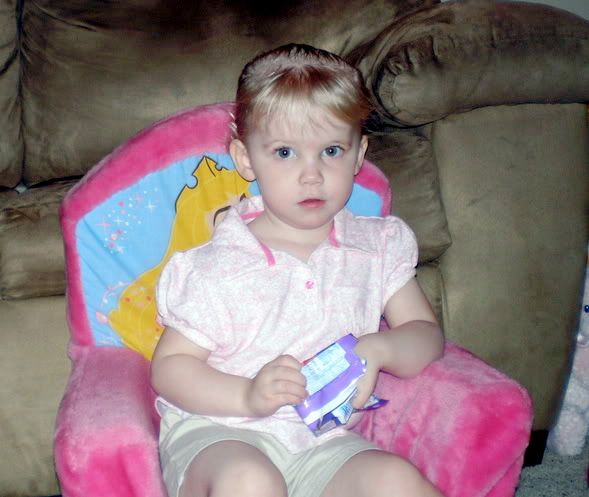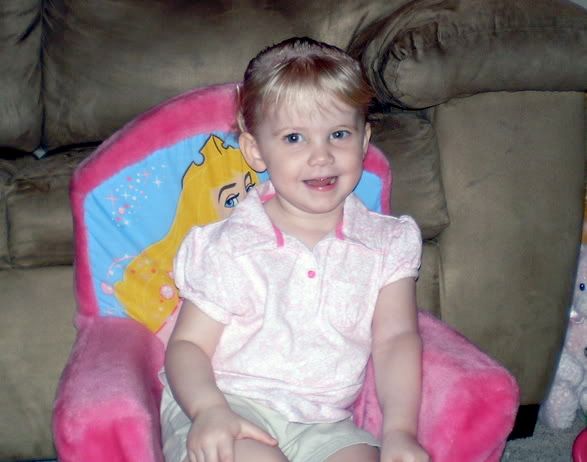 I must drive her crazy with the digital camera. That whole time she was trying to watch The Backyardigans and I was pretty much sitting in front of the tv to get pictures of her. She kept trying to look around me. You should see some of the looks I got from her, while snapping pictures. Like this one for instance


Anyway, I was feeling so great yesterday, the bug was gone. I think I overdid it, because I was so hungry and I ate lots and lots and normal stuff, not easy on the tummy stuff. And I am paying for it today. In fact, I paid for it all night. I had such awful cramping, that I only slept about an hour last night. Thankfully, DH has off today for his birthday, even though his birthday is Friday. So, later this afternoon, he may be able to entertain the miss so that I can rest. I am up with her right now, and strangely I feel quite awake. Maybe this is my body's way of preparing me for the numerous upcoming sleepless nights I will experience soon, once the baby is here. I called my day care kid's mommy and told her I'd be closed today. I definitely don't want to give this bug to her child, ya know. It's yucky. I thought that I did a good job disinfecting. I even boiled my toothbrush, LOL. But apparently the little stinker bug is hiding here somewhere. The miss hasn't been sick, so that's good.